Time to see another new and hot John Persons update like always. This time we take a visit to a gym where a couple decided to show off in the wrong place. You see there was a boxing ring and the chick's boyfriend decided to brag with his fighting style as well. Seeing his superb looking blonde girlfriend, this black stud challenged him to a match. But he also made a bet with him, so if he'd win he'd get to have his lady for the afternoon and do whatever he wants to her. Overconfident as he was, the guy agreed and the two stepped into the ring to have their match. Well you can pretty much guess how this went down but lets see it anyway.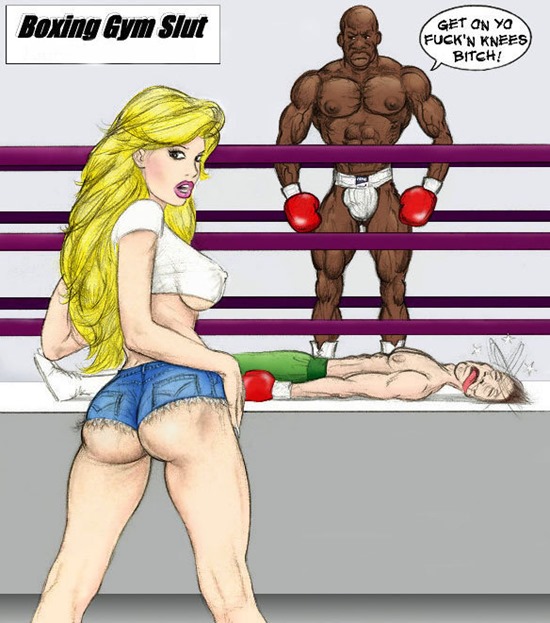 Like we mentioned, the guy was overconfident in his skills and in a single round and a single punch, he got knocked out cold. Well that's good for him since he probably didn't want to see his woman fucked by big black cock anyway. Well the babe was still impressed with the whole thing and now more than ever she was ready to give up her sweet pussy and ass to this black stud. Watch her getting on her knees to suck that monster cock with her juicy lips and then see her bent over and fucked doggie style on the side of the ring. It's an amazing comic, so make sure to read it end to end everyone. We'll see you next week with more!
See this hot blonde getting roughly hammered!